The Business
Adelaide Washing Machine Repairs is a mobile appliance repair service that has been in operation for over 10 years.
We offer honest, competent and licensed services to most brands of domestic appliances.
Please don't hesitate to contact us regarding any appliance issue. We're always happy to talk and determine if we can offer solutions for you.
We offer a mobile service for your convenience and we're also happy to talk to customers outside of our typical service area, especially country areas, to determine if the appliance can be dropped off at Lewiston based workshop.
The Owner and Operator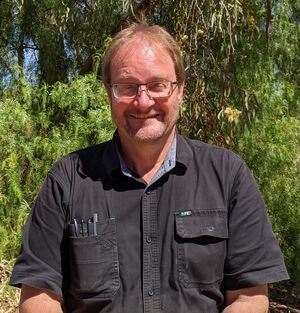 My name is Paul Frank and I have over 30 years' experience in appliance repairs.
My career started at Nilsen Electrical performing small appliance repairs at first and then progressed to re-conditioning of washing machine gearboxes and motors and then eventually to in-home repairs of appliances.
I attended TAFE Regency Park to obtain my electrical and refrigeration licenses.
After that I worked for The White Goods Specialist as an employee and then as a contractor. Since then I've been running my own appliance installation / repair business for 25+ years.
I believe myself to be an honest and friendly person who has a good sense of fairness in regards to how I deal in business.
I like to deal with people as I would like other people to deal with me. Integrity and transparency are key to establishing a friendly professional trustworthy relationship. I have always enjoyed meeting and talking with my customers and helping them as much as possible.
I am also very pet friendly person. As a dog owner I recognise that some pets don't always like a stranger come onto their territory. Having said that, most dogs seem to love me. And for the record I'm also a cat owner.
Thankyou for considering giving us your business.
Proudly Supporting
We're proud to give back and provide support to the community where we can. Currently we're happily supporting the Australian Institute of Policing (certificate) and National Council of Ambulance Unions (certificate).